Agent Referrals
Let us be your partner in Property Management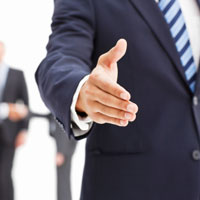 As a Sales Professional You are focused on SALES
As resident asset management professionals our focus is on PROPERTY MANAGEMENT & LEASING
This specialty takes a different kind of real estate knowledge. Contracts that have been created with a landlord in mind, attorney drawn leases designed to protect the property owner and a maintenance company that will help preserves and maintain property condition. We offer state of the art technology, superior accounting systems and expert management skills. Our Investor Services Division will help protect your client's valuable assets.
What is in it for you?
Referral Fees for New Listings
REFERRAL FEES – Will be paid from the first leasing commission
NO COMPETITION – Every property owner will be directed back to you when they decide it is time to sell
AS PART OF OUR TEAM – We will provide the same expert, professional service to your clients as they have come to expect from you
I can assist You with:
Hard to sell listings or underwater owners
Reluctant landlords
Investors-foreign and domestic
$250?
Could You Use
$500?
Maybe Even
This offer applies to Annual Managed Contracts only.
Email Landlord contact information and Property Address to: PMreferrals@bhhsflpg.com
BHHS Property Management Division
$250
EARN
ON RENTAL UNITS
RENTING FOR
$1000 OR MORE
EARN
$500
ON RENTAL UNITS
RENTING FOR
$3000 OR MORE
EARN
10%
OF ONE MONTH'S
RENT ON RENTALS
LESS THAN $1000 OR
LEASE ONLY
Referral fee is paid after the first tenant takes occupancy
PS: you may name your preferred Property Manager in your email
If the owner decides to sell, you will get the opportunity to list.